JCTV@jamaica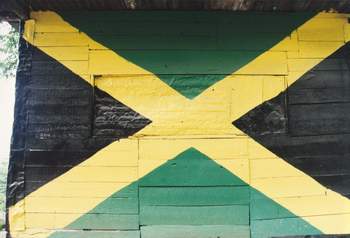 JAMAICAN SPACES: AN ENCYCLOPAEDIC ODYSSEY
(Letters A to G have now largely been edited. The rest is stil in a rough state.)
According to 'a certain Chinese Encyclopaedia' animals can bedivided into fourteen categories, namely a. belonging to the emperor, b. embalmed, c. tame, d. sucking pigs, e. sirens, f. fabulous, g, stray dogs, h, included in the present classification, i. frenzied, j. innumerable, k. drawn with a very fine camelhair brush, l. etcetera, m. having just broken the water pitcher, n. that from a long way off look like flies." This wonderful self-undermining categorisation comes from Les mots et les choses, in which the author Michel Foucault quotes a story by Jorge Luis Borges who in turn has it from his own sources.... The encyclopedia below presents a journey through a mind getting to know itself through a long sojourn in a country that was at once wonderful and difficult. The encyclopedia is ordered by nothing more banal than the alphabet. Its purpose is to make sure we do not even begin to feel confident that we know ourselves, let alone the places we inhabit, whatever our connection with them. Places are always more, always less...being made visible by the descriptions of them.
A
F
M
S
Abyss, avoiding the
Fall, before the
Machine aesthetic
Sadness
Advertisements
Falmouth, the market
Machine Machismo
Sale by scramble
Africa
Fear
Mandeville Courthouse
Samson
Afval (In Dutch)
Fear and design
Maps
Savannah La Mar
Aims
Fear and form
Marines
School of Architecture
Anthropocentrism
Feeling
Me
School
Anti-heroes
Fences
Memory
Self
Apathy
Fire
Memory and the future
Senghor and the paragone
Arawaks
First world third world
Men
Sex
Archaeology
Flotsam and jetsam
Men again
Shadow
Architect
Flotsam and jetsam again
Method
Sign
Architects shall inherit the earth
Fonthill
Mikhael or the hill
Signs
Architecture as a political act
Football
Minigolf
Silence
Architecture as an heroic deed
Forget
Modify
Simcity
Architecture is/termites are
Friendliness
Momus
Skin
Art
Frustration
Monster
Sky
Arte Povere
Fun
Montego Bay somewhere
Slave
Axum
Functionalism
Mooretown
Slavery
Funeral
Movement
Slavery and its geometries
B
Museum
Slavery and pride
Babies
G
Myth
Sleep
Babymothers
Garbage
Myths
Society
Babylon scattered
Garrison Community
Something and nothing
Babysitting
Geometry of Control
N
Space, time and us
Ballustrades
God
Naipaul the accute
Spying
Bamboo
Good, the
Name
Stealing Africa
Baroness
Good and existence
National Gallery
Stoplights
Barracks
Good Paradox, the
Nationalism
Streets
Basseterre
Good life, the
Natural environment
Style and Nomenclature in Jamaica
Becoming your possession
Good, mind and matter
Necropolis
Style
Beggars and Architecture
Greathouse, the
New Year
Subjective
Belief
Greatness and worth
New
Sufferer's Heights
Belonging
Grid, the
Night
Sugar
Belonging again
Guilt, a thought
North Street
Superstition
Berlin pornography *
Guilt, a longer thought
Not as good as you
Symmetry
Bhuttu's in Benzes
Gunman
Sysiphus
Bias
O
Bible
H
Obeah and Revival Church
T
Bibliography
Hair arranged in a grid
One legged men and walls
Taxi
Bicycle
Half Way Tree
Oppressed
Technology
Birth
Hate
Organisation of the city
Television
Birth cerfiticate
Havana I: arrival
Orgy
Theatre
Birthday
Havana II: Centre
Outside World
Theses on history
Black, Blacka
Havana III: Centre
Tivoli
Black River Sometime
Havana IV: The Vedado
P
Toilet
Bobo Community
Havana V: El Cerro
Paradigm
Tolerance
Bodybuilding
Havana VI: El Cerro II
Paradise
Tolerance/intolerance
Boredom and progress
Havana VII: Epilogue
Parallelogram
Traffic
Boy who spins
Hellshire
Paramaribo
Tramps
Breeze and pillows
Helper
Park
Trenchtown
Bridge to separate
Heroes Circle and the Tree Poet
Past
Trenchtown, a garrison community
Brown Envelope
Heroic Architecture: writing on the wall
Paths
Trinity's house
Bullets
Hills and houses
Paths and places
Bureaucracy , divine
History: Forgiveness and Revenge
Patois
U
Bureaucracy, merry
History again
Periphery
Ugliness
Bus
History And The Hunchback
Permanence
Understanding
Business architecture
History/forgivennes
Picturesque
Undifferentiated space
Homelessness
Pines, The
Uptown/Downtown
C
Homosexuality
Piss
Urban Mythologies
Can
House
Plantation & The Picturesque
Urban Mythology
Cars
House, a real
Plantation History
Urban Vacuum
Cars again
House is finished
Plantation
Caryatids
House, the small
Plants
V
Castles
Houses, Incomplete
Plunder
Value of a house, The
Categories
Hubs maketh man
Politics
Violence
Champagne
Hurricanes
Portmore
Violence,its causes
Chancery Estate
Hylozoism
Poverty
Violent Buildings
Charity
Prejudice
Climate
I
Prime Minister
W
Clive
Identity
Primitive
Waiting
Clouds
Indiscipline
Prisoner
Walls
Comedy
Inside/Outside
Progress
Walls 2
Compound
Internalising the house
Progress and geometry
Walls 3
Comprehending the city on arrival
Italy and the want of ruins in Jamaica
Prophet
Waste
Concord Plaza
Water
Cornwall House
J
R
Watching humanity
Corridor
Jamaica
Race
Wealth controlled
Corridor freedom
Jamaica, the name
Race and equality
Wealthy poverty
Cottage for the sultry months
Jetplanes
Racial Difference
White
Crisis
Judgement
Racism
White people
Racism Again
White Supremacy
D
K
Rain
Whole/Part

Day
Kingston's grid
Rape
Willemstad
Departure
Kingston 1702
Rastafarianism
Willy
Depression
Kingston 1744
Rebellion
Winefield Hall
Descriptions
Kingston 1790
Reflection
Wood is good
Design by afterthought
Kingston 1808
Relax
Words
Design by forethought
Kingston 1917
Rich
Wordsworth
Devon House
Kingston Harbour
Rich paradox
Devon House
Kingston explodes 1930-1990
Rich & Poor
Dictionary
Kitch
Rituals
Difference and identity
Riverton city
Dignity
L
Road Sweeper
Display
Landscape
Rose hall
Dogs, dead
Language and laughter
Running
Doing
Letter beggar
Doing versus being
Life
Driving
Light and Dark
Liking a style
E
Litter
Earning Money
Litter again
Efficiency
Litter and Barricades
Eh gyirl! Me like ya featcha!
Logic of slavery
Elections and shoes
Longterm/shortterm terminology
Emperor Kitchen and Jah Shed
Emptiness
End
England
Equality
Everyday
Everything
Evil
Explosion, Urban
copyright © jacob voorthuis 1994-20011
All written material on this site is copyrighted. Please cite Jacob Voorthuis as the author and Voorthuis.net as the publisher.