jctv (J):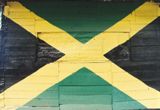 Bus, Inna di bus.

Men rub up the women with their erect penisses pressed against bodies that cannot move away. That is what I was told. Men take out revolvers and rob ladies and other men. That is what I am told. Most of the people merely sit and stand, tolerating it all. What else are they going to do. Modern slave ships, I watch them from the comfort of my car, the passengers stare at me, sometimes vacantly, sometimes they smile, sometimes they grimace and sometimes they shout at me: Eh whitee! Ships that ferry people who work and people who do not. The conductors can be identified by the fact that they nearly always hang from the entrance as the bus moves away. They have a thick pile of dollar bills folded once along their length, wrapped around their index finger and clamped tightly by their thumb and ring finger. They look as if they own the place.
Contact me at: jacob@voorthuis.net
copyright © jacob voorthuis 1994-2011
All written material on this page is copyrighted.
Please cite Jacob Voorthuis as the author and Voorthuis.net as the publisher.