jctv (J):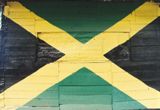 Devon House

Devon House was built during the 1880's by George Stiebel on millionaire's corner on the outer periphery of late nineteenth century Kingston along the main artery leading into Kingston proper. George Stiebel, who had made his fortune digging for gold in Venezuela, was Jamaica's first Black or rather Mulatto millionaire. Devon House is a manifesto of his equivalence with the best. In building the Palladian Mansion with its elegant concern for tropical comfort, George Stiebel did not set up his own icons of social success but instead competed on the established European norms of social display, significantly inverting some of them. He travelled Europe with a retinue of white servants. The act of encroachment was so brazen, so threatening to the establishment, that the Governor Generals' Wife, Lady Musgrave reputedly took matters in her own hand. She had a road built on axis with the approach to King's House, the governor general's residence further up the road, thereby creating a link to an alternative, if slightly more circumspect approach to the city, so that she could avoid the odious confrontation with this bumptious upstart of the wrong colour who was so violently invading her social territory. The road, to emphasise the complexity of historical development, is still called Lady Musgrave Road, and is very pleasant.
Contact me at: jacob@voorthuis.net
copyright © jacob voorthuis 1994-2011
All written material on this page is copyrighted.
Please cite Jacob Voorthuis as the author and Voorthuis.net as the publisher.