jctv (J):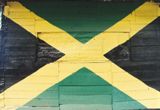 Fences and edges

The streets in the poorer areas are lined by high corrugated iron fences, those of the wealthier areas are lined by concrete. Cars take up nearly all the available space in the resulting trench; drivers pay little or no heed to the army of commuting pedestrians at the wrong side of the puddle: school children, helpers, gardeners, farmers, beggars, churchgoers and nurses all negotiating the rough edges left to them.
Contact me at: jacob@voorthuis.net
copyright © jacob voorthuis 1994-2011
All written material on this page is copyrighted.
Please cite Jacob Voorthuis as the author and Voorthuis.net as the publisher.