jctv (J):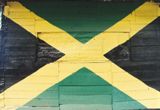 Guilt

Diary, Wednesday 3rd December 1997:

No guilt. No guilt about what my ancestors did, or their neighbours. No guilt about what "Europe" did. No duty to carry the guilt of my mother or father. Or bend with the load of slavery. I have a small chance.
Contact me at: jacob@voorthuis.net
copyright © jacob voorthuis 1994-2011
All written material on this page is copyrighted.
Please cite Jacob Voorthuis as the author and Voorthuis.net as the publisher.