jctv (J):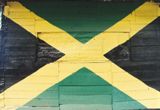 Axum

Diary, Monday 24th June, 1994:

Yesterday we went to Lime Key, an island just beyond Kinston Harbour, where the uptown Jamaicans swagger in hard sunglasses exposing acres of taut flesh. We went in a boat, a long fishing boat painted yellow red and green with a powerful outboard motor. It was owned by a Rastafarian who refused to look into my eyes. Tall, proud and above all angry at white people. His boat was called AXUM after the city in Ethiopia. His much shorter companion had a beaded necklace around his neck with a photograph of Heile Selassie in Military costume around his neck. The motor on his boat was a Yamaha. He could go very fast and this made his anger more beautiful.
Contact me at: jacob@voorthuis.net
copyright © jacob voorthuis 1994-2011
All written material on this page is copyrighted.
Please cite Jacob Voorthuis as the author and Voorthuis.net as the publisher.