jctv (J):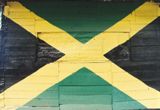 Good and existence

The complexity of reality defies description. The building blocks of reality are perhaps mundane and simple, limited to an alphabet of what, twenty-seven forces, elements, strings? We can learn to love the good. Love good art, all good thinking, all good speaking, expression. Beware of the word good! It fits everything. There is good violence, or at least we can make such a sentence without violating the rules of language. What would good violence be? Violence enjoyed? The word good stands for a mediating, a deepening, a widening of my capacity for enjoyment. Enjoyment is the understanding of a thing. It might begin with a narrow functional understanding but ends with an existential understanding, and understanding of place, its place with regard to my whole world. An understanding of how something helps the world to be what it is.
Contact me at: jacob@voorthuis.net
copyright © jacob voorthuis 1994-2011
All written material on this page is copyrighted.
Please cite Jacob Voorthuis as the author and Voorthuis.net as the publisher.