jctv (J):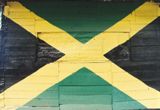 House, a real

"He had thought deeply about his house, and knew exactly what he wanted. He wanted, in the first place, a real house, made with real materials. He didn't want mud for walls, earth for floor, tree branches for rafters and grass for roof. He wanted wooden walls, all tongue and groove. He wanted a galvanized iron roof and a wooden ceiling. He would walk up concrete steps into a small veranda; through doors with coloured panes into a small drawing room; from there into a small bedroom, then another small bedroom, then back into the small veranda. The house would stand on tall concrete pillars so that he would get two floors instead of one, and the way would be left open for future development. The kitchen would be a shed in the yard; a neat shed, connected to the house by a covered way. And his house would be painted. The roof would be red, the outside walls ochre with chocolate facings, and the windows white." VS Naipaul, A house for Mr Biswas.
Contact me at: jacob@voorthuis.net
copyright © jacob voorthuis 1994-2011
All written material on this page is copyrighted.
Please cite Jacob Voorthuis as the author and Voorthuis.net as the publisher.