jctv (J):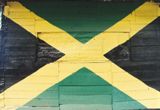 Basseterre, St. Kitts

Basseterre has a very beautiful formal square with a large church off the main axis. On the one side stands the robustly classical house of a wealthy slave trader and diagonally opposite, his grim market hall, its grimness completely disguised by the friendly nature of the wood of which it is made. Underneath the square is a tunnel connecting the two houses. Slaves would arrive in the cellars of the slave traders house nearest the coast and the only house in the neighbourhood built of fine stone in the most correct classical order, and subsequently be transported across the charming square, underground in the specially designed tunnel to be sold off in the large wooden utilitarian building. The tunnel, it has to be emphasized, was not dug out of shame for the trade and a wish to disguise it, but rather out of an aesthetic sensibility to preserve the beauty of the square and keep it as a thing of quality, to keep it free from the tainting presence of visible commerce and the distressing sight of what made that wealth possible: black people. Social geometry demands that the wealthy slave trader live in the best part of town, his aesthetic and social sensibility determined the absurd geometry for his trade.
Contact me at: jacob@voorthuis.net
copyright © jacob voorthuis 1994-2011
All written material on this page is copyrighted.
Please cite Jacob Voorthuis as the author and Voorthuis.net as the publisher.