jctv (J):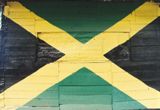 Black adn Blacka

There are not just black people and white people. Really black people, those with the blackest possible skin, a taxi-driver explained to me, are "Blacka" They are the blackest. Their skin is a velvety black, infinitely rich in its infinite depth.
Contact me at: jacob@voorthuis.net
copyright © jacob voorthuis 1994-2011
All written material on this page is copyrighted.
Please cite Jacob Voorthuis as the author and Voorthuis.net as the publisher.