jctv (J):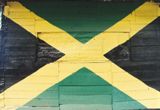 Brown Envelope

My Colleague Raoul Snelder and I had been summoned to collect our National Insurance Number. We went to the Ministry of Health with a form. We entered through the entrance, asked the guard, the guard pointed, we went into a corridor. A tired lady sat at the end of the corridor, in a very lonely spot with a desk squeezed up against the blind wall. No windows, pale cream walls and closed doors. We asked where we had to go to get our national insurance number. She put out her hand and said nothing. We gave her the form. She put the form onto her desk. She did not read it, reached for a left-hand drawer and got out the most enormous stamp. The stamp was just smaller than the size of the form. She turned over the form and stamped her stamp, which formed a set of frames describing another form, a meta-form, which could be superimposed on any other forms. She did not fill in the stamped form; instead she gave us back our forms, which we duly put back into their envelopes, Jamaica Government Service Envelopes. Her right hand reached out to a box on the top right-hand corner of her miserable little desk, she got out two empty brown envelopes and gave us one each. When we asked her what they were for, she shrugged. She then told us to go to the Ministry of Labour. That was somewhere else. We left. I still have the empty envelope. The double-sided empty form I had to hand over before receiving a small pink card with a number on it, my National Insurance Number.
Contact me at: jacob@voorthuis.net
copyright © jacob voorthuis 1994-2011
All written material on this page is copyrighted.
Please cite Jacob Voorthuis as the author and Voorthuis.net as the publisher.