jctv (J):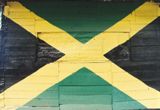 Display

Diary, Sunday September 4th 1994.


Jamaica has often been described. Many do injustice to its complexity. The mountains of accumulated problems have settled so securely that to tackle any one problem by itself would simply extend the metaphor and invite an avalanche. I have seen wealth and poverty. To make moral judgments about either would be misplaced, but I am sure that such extremes of display as  one finds here originate in a common set of factors. What that is I do not know, to call it "Human Nature" is to admit defeat.
Contact me at: jacob@voorthuis.net
copyright © jacob voorthuis 1994-2011
All written material on this page is copyrighted.
Please cite Jacob Voorthuis as the author and Voorthuis.net as the publisher.