jctv (J):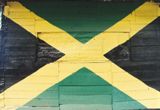 Friendliness

Diary, Saturday 10th September 1994:


But then there is the poverty, the aggression, the purposeful expressionlessness which makes me lose all self-possession and exaggerate my friendliness. My own inadequacy here in Jamaica has made me become ridiculous.
Contact me at: jacob@voorthuis.net
copyright © jacob voorthuis 1994-2011
All written material on this page is copyrighted.
Please cite Jacob Voorthuis as the author and Voorthuis.net as the publisher.