jctv (J):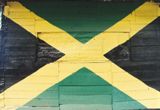 Doing

The litter problem, every problem. To solve it needs a wily mother instinct: make desirable behaviour the easier, more desirable option. How to do that? Well take the bin….design it and place it, so that people will want to use it. How? That is the question, the challenge.
Contact me at: jacob@voorthuis.net
copyright © jacob voorthuis 1994-2011
All written material on this page is copyrighted.
Please cite Jacob Voorthuis as the author and Voorthuis.net as the publisher.