jctv (J):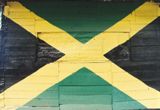 Forget

Incessantly pounded by change, changes to its flora, changes to its landscape, new people, new land usage, new buildings. Everything that is left at the periphery for a while is lost, it deteriorates quickly, is reclaimed by a God who is fecund and hungry. Everything grows with an obscene and indestructible lust; growth consumes everything it can feed on. To grow is to forget. Termites digest buildings and return them to the soil.
Contact me at: jacob@voorthuis.net
copyright © jacob voorthuis 1994-2011
All written material on this page is copyrighted.
Please cite Jacob Voorthuis as the author and Voorthuis.net as the publisher.