jctv (J):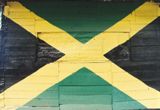 Anthropocentrism

Man is his own centre. The condition for his existence is his centrality in his environment and his connection with everything he knows and does not know about the world. Being a centre he constitutes the only absolute other that can be found in his universe except the universe itself. This is a wonderful image: 6 billion absolute centres in one tiny world!
Contact me at: jacob@voorthuis.net
copyright © jacob voorthuis 1994-2011
All written material on this page is copyrighted.
Please cite Jacob Voorthuis as the author and Voorthuis.net as the publisher.