jctv (J):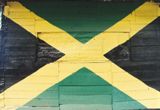 Can

Driving along a very quiet Barbican avenue at six in the morning, a jerry-can stands at the side of the road, on it is painted the words "I can".
Contact me at: jacob@voorthuis.net
copyright © jacob voorthuis 1994-2011
All written material on this page is copyrighted.
Please cite Jacob Voorthuis as the author and Voorthuis.net as the publisher.