jctv (J):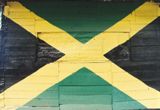 England

Where is Jamaica's great architecture, William Beckford? It stands in England. The money that was made from the sugar industry, was not reinvested in the country where it was made, it found its way back to England to finance a romantic life style in architectural dreams come true such as Fonthill Abbey.
Contact me at: jacob@voorthuis.net
copyright © jacob voorthuis 1994-2011
All written material on this page is copyrighted.
Please cite Jacob Voorthuis as the author and Voorthuis.net as the publisher.