jctv (J):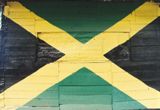 Design by afterthought

"On the ground floor of Mr. Biswas's two-storey house the solicitor's clerk had put in a tiny kitchen in one corner; the remaining L-shaped space, unbroken, served as a drawing room and a dining room. Between the kitchen and the dining room there was a doorway but no door. Upstairs, just above the Kitchen, the clerk had constructed a concrete room which contained a toilet bowl, a wash-basin and a shower; because of the shower this room was perpetually wet. The remaining L-shaped space was broken up into a bedroom, a veranda, a bedroom. Because the house faced west and had no protection from the sun, in the afternoon only two rooms were comfortably habitable: the kitchen downstairs and the wet bathroom-and-lavatory upstairs. In his original design the solicitor's clerk seemed to have forgotten the need for a staircase to link both floors, and what he had provided had the appearance of an afterthought. Doorways had been punched in the eastern wall and a rough wooden staircase – heavy planks on an uneven frame with one warped unpainted banister, the whole covered with a sloping roof of corrugated iron – hung precariously at the back of the house…"

(V.S. Naipaul, 1969 p. 9)
Contact me at: jacob@voorthuis.net
copyright © jacob voorthuis 1994-2011
All written material on this page is copyrighted.
Please cite Jacob Voorthuis as the author and Voorthuis.net as the publisher.