jctv (J):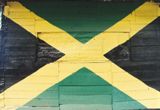 Clive

Diary, Friday 6th February, 1998:


Clive has been dead for two weeks. He had no front teeth and always carried a machette. He wasn't a proper Rastafarian, Evadney calls him a Raggamuffin. But he was killed. Nobody, as far as I know really mourns his death. I feel a little funny about it, having known him. Today as I was picking up Evadney and her friend to take them up the hill to our house, we saw a man I had always disliked, a man with an oily, obsequious, insinuating smile. He works as a guard at the McDonalds. He wore an orange training top with a hood. The girls laughed in recognition. I had not seen him for a few weeks. He is the man that killed Clive, said Evadney. Clive was always slapping him up and cutting him with the machette, said Evadney. The brown man is out on bail and was talking to the ladies walking up the hill. We passed him and he looked horrible. Raw. Further up the hill Evadney pointed out a man with a white beard. He was walking down the hill. That is Clive's uncle, she said. I had never known Clive had an Uncle, I had always thought of him as created ex nihilo: uncle-less. Clive was always hitting his uncle and taking his money, Evadney said. Few people mourn his death. I mourn him. Somehow. He was someone I knew. He was kind, if a little frightening. I remember I once gave Clive's girlfriend a lift. She was all sex and smell. And every time I saw him, he would raise his fist in a black man's salute. I wonder what went on up there.
Contact me at: jacob@voorthuis.net
copyright © jacob voorthuis 1994-2011
All written material on this page is copyrighted.
Please cite Jacob Voorthuis as the author and Voorthuis.net as the publisher.