jctv (J):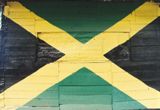 End

According to Origen the sound of bells is a reminder that one should not cease to speak of the last things and the end of the world, Homilia in Exodum IX,4.
Contact me at: jacob@voorthuis.net
copyright © jacob voorthuis 1994-2011
All written material on this page is copyrighted.
Please cite Jacob Voorthuis as the author and Voorthuis.net as the publisher.