jctv (J):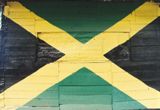 Everyday, the

A generous approach to design is about paying homage to the profundity of the everyday, the philosophical value of getting up in the morning and looking in the mirror. It reveals how people can house a whole universe in their home. The everyday has depth.
Contact me at: jacob@voorthuis.net
copyright © jacob voorthuis 1994-2011
All written material on this page is copyrighted.
Please cite Jacob Voorthuis as the author and Voorthuis.net as the publisher.