jctv (J):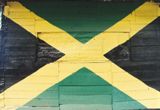 Helper

Diary, Tuesday 3rd January 1995:

We have a helper, she is called Evadney. Quiet and a little heavy. She cleans the house and occasionally cooks for us and looks after the children. She lives in a side street off Grants Pen Avenue, in a little yard with a corrugated iron fence with her mother and daughter and other relatives. After I collected her there one time, she asked me if I was scared coming down this street. This was after she told me never to pick up a hitchhiker or to help old ladies with broken down cars. She is always frightened. She sleeps with her windows closed. It is hot she says.

A house behind corrugated iron in Grants Pen
Contact me at: jacob@voorthuis.net
copyright © jacob voorthuis 1994-2011
All written material on this page is copyrighted.
Please cite Jacob Voorthuis as the author and Voorthuis.net as the publisher.