jctv (J):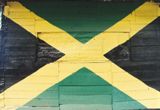 Babysitting

Diary, Wednesday 30th July 1997:

Evadney does not want to babysit anymore. She is becoming increasingly frightened about walking home at night. Grants Pen Avenue is overrun by young men carrying guns and carrying on. A few days ago, according to Evadney, a young man was killed for no better reason than that there was another man carrying a machine gun, which he wanted to try out. Her neighbour has been held up at gun-point in her bed. 'Before you open your mouth I shoot you" the man had said. We are in a surreal moral vacuum called election time when politics mingles with adventure, daring and greed.
Contact me at: jacob@voorthuis.net
copyright © jacob voorthuis 1994-2011
All written material on this page is copyrighted.
Please cite Jacob Voorthuis as the author and Voorthuis.net as the publisher.