jctv (J):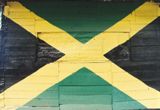 Cottage for the sultry months

Journal of a residence among the negroes in the West Indies by Mathew Gregory Lewis, author of "The Monk", "Tales of Wonder" etc. London 1861(written in 1816), p. 33-34:

"I am as yet so enchanted with the country that I would require no very strong additional inducements to make me establish myself here altogether; and, in that case, my first care would be to build for myself a cottage among these mountains, in which I might pass the sultry months."
Contact me at: jacob@voorthuis.net
copyright © jacob voorthuis 1994-2011
All written material on this page is copyrighted.
Please cite Jacob Voorthuis as the author and Voorthuis.net as the publisher.