jctv (J):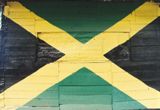 Fonthill

FONTHILL, ENGLAND

The most spectacular investment of Jamaican funds. Whose architecture is it, or was it? Is it English architecture? Or is it Jamaican architecture? Does it matter? Is the genetic make-up of Jamaica not permanently affected by England, and vice versa? Permanently, that is until the slate is wiped clean again by the next flood.

FONTHILL, JAMAICA

Ever been? Not much there.
Contact me at: jacob@voorthuis.net
copyright © jacob voorthuis 1994-2011
All written material on this page is copyrighted.
Please cite Jacob Voorthuis as the author and Voorthuis.net as the publisher.