jctv (J):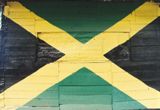 Aims

The aims of this encyclopaedic odyssey are to find the wealth of a particular Jamaica, which does not form part of the accepted and established part of the Jamaican built environment. It seeks out the neglected, the feared, the ugly, the wasted, and the supposedly "incorrect" and investigates them with the wish to find their wealth.
Contact me at: jacob@voorthuis.net
copyright © jacob voorthuis 1994-2011
All written material on this page is copyrighted.
Please cite Jacob Voorthuis as the author and Voorthuis.net as the publisher.