jctv (J):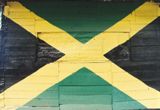 Hate

Diary, Tuesday 3rd January 1995:


Occasionally people look at me with hate in their eyes, resentment for everything I represent to them. Everything is a symbol. I may well be wrong. I may be imagining this. What then is it I see? And how is it different to what I think I see?
Contact me at: jacob@voorthuis.net
copyright © jacob voorthuis 1994-2011
All written material on this page is copyrighted.
Please cite Jacob Voorthuis as the author and Voorthuis.net as the publisher.