jctv (J):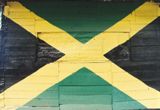 Havana VII

Diary, 28th October 1998:


Have I talked of the rich colours of decay? Not enough I am sure. The transformation of a city standing still, there we have an oxymoron. Have I talked of the people living in, with and for their crumbling homes? How they try to preserve without cost? Have I talked of the rich products of repair and extension, using anything that comes to hand, preserving their clean, ageing homes against national exhaustion? People are generally happy to show us their homes, their hovels, because their condition has nothing to do with neglect. Or at least not neglect in the sense of disinterest. They are willing to work hard but are unable to get the stuff to work with. The houses of Havana have been put to sleep for forty years while the finances of the country were first redirected to the rural areas and then simply dried up. But in their sleep they are not allowed to rest but are made to grow inwards, without creating extra space but subdividing what is already there, and while they sleep their restless sleep, more and more people inhabit their dreams.

Only now with the motive of controlled profit are slim veins of urban renewal becoming visible. The lift in the Focsa building takes tourists to a restaurant shining bright within the concrete tristesse of its enormous dark masses. Old Havana is restoring itself along the routes of tourist curiosity. Buildings built with the dubious profits of capitalism and slavery are being lovingly restored for the benefit of the tourists staying in the glitzy Hotel Habana Libre, a completely restored monument to the modernism of pre-revolutionary Cuba. International agencies and corporations cause more erratic surprises within the drawn out city fabric, real newness. Private restaurants are popping up everywhere. I just went up to a man to ask for a light. He handed me a lighter with his right hand. He had three fingers missing.

Colour again
These are what they look like
A fence where there used to be a facade
Contact me at: jacob@voorthuis.net
copyright © jacob voorthuis 1994-2011
All written material on this page is copyrighted.
Please cite Jacob Voorthuis as the author and Voorthuis.net as the publisher.