jctv (J):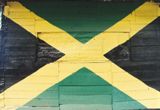 Good and bad

The will to abolish bad weather. The stupidity of it – -see Ecce Homo, p.129. The wish to abolish bad architecture….
Contact me at: jacob@voorthuis.net
copyright © jacob voorthuis 1994-2011
All written material on this page is copyrighted.
Please cite Jacob Voorthuis as the author and Voorthuis.net as the publisher.