jctv (J):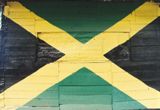 Good paradox, the

Why might something be good? There are many views possible. Settled conceptions of what is good and what is bad can get out of hand. Take medicine. An uncritical acceptance of the benefits of medicine can cause you to be blind to the weird consequences of increased public health: more people, living longer: overpopulation, a greying population, a neglected population of old people. What does anything mean? Should death become a voluntary affair? The ultimate freedom of choice: choose when to die! In order to make greater densities possible we address the infrastructure of society, we monitor and steer its uses of the physical environment, we tackle agricultural processes and think about how to make more food, how to produce clean energy. The more people we need to feed, the more we use our creativity to find new foods and new ways to grow and distribute and prepare it, the more food there is the more children survive. We think about healthy ways of living. Healthier is happier. Happier is healthier. As we look around to see how we can better use the resources available to us, those resources are being wasted, their waste becomes toxic. Things we did not understand did not exist, But now that we know how to use them they vanish before our eyes, turn into monsters in the blundering momentum of  directionless progress, a progress pushed by self-assured ignorance, the ignorance dictated by a small conceptions of things, the ignorance of the previous paradigm. More food, more land, more land for food, less space for things which we believe we can dispense with because we do not understand their place. And when we learn to love the world for what it is? What then?
Contact me at: jacob@voorthuis.net
copyright © jacob voorthuis 1994-2011
All written material on this page is copyrighted.
Please cite Jacob Voorthuis as the author and Voorthuis.net as the publisher.