jctv (J):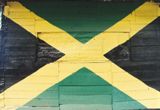 Hair arranged in a grid

You come across is occasionally: hair arranged in a tight grid over the scalp. Streets in the form of tight partings going from East to West and from North to South, dividing the scalp up into squares and parallelograms.
Contact me at: jacob@voorthuis.net
copyright © jacob voorthuis 1994-2011
All written material on this page is copyrighted.
Please cite Jacob Voorthuis as the author and Voorthuis.net as the publisher.