jctv (J):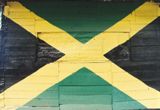 Driving

Diary, Tuesday 9th July 1996:


Strangely enough we did not talk of the accident again. The thick blood seeping along the arm of the driver. The repetition in our minds of the image of the van slipping on the wet road and slowly turning over right in front of us. The sight of the woman climbing out with her priorities rearranged for survival, no time for the propriety of appearance. They were taken off to the hospital in May Pen by men smelling strongly of their manhood. We helped turn the van back up on its wheels. The evening was coming down, the sky was rehearsing its daily drama, an intense drama rehearsed every day. An eternal return. How the most spectacular things behave in the repetition of the everyday. The people followed course, also rehearsing their drama. Along the road as we drove by, strings of people were sitting outside on walls, discussing their lives, the drama of their everyday lives, playing its repetition with all the intensity of shock. A little child hurtled backwards and forwards through the space of an old shack, on a swing. The house was missing the front and back walls. You could see the cane fields in the background. Endless shacks along the road in a long line, shacks and buildings of concrete, opaque, made interpretable only by the advertisements painted on them. Naked ladies, with aggressive crotches, engine parts. All thrust. Lawnmowers, cool men making signs, religious slogans. Big men standing around their cars with shiny hubcaps and motorcycles. Women standing around the men and children running around the women and an occasional dog trotting beside a child. A huge Ptolemaic system of centres and revolving circles.
Contact me at: jacob@voorthuis.net
copyright © jacob voorthuis 1994-2011
All written material on this page is copyrighted.
Please cite Jacob Voorthuis as the author and Voorthuis.net as the publisher.