jctv (J):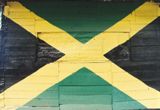 Comprehending the city on arrival

"He had feared the moment of arrival and wished that the bus would go on and never stop, but when he got down into the yard next to the railway station his uncertainty at once fell away, and he felt free and excited. (…) He comprehended the city whole; he did not isolate the individual, see the man behind the desk or counter, behind the pushcart or the steering wheel of the bus; he saw only the activity, felt the call to the senses, and knew that below it all there was an excitement, which was hidden, but waiting to be grasped."

VS Naipaul, A House for Mr Biswas
Contact me at: jacob@voorthuis.net
copyright © jacob voorthuis 1994-2011
All written material on this page is copyrighted.
Please cite Jacob Voorthuis as the author and Voorthuis.net as the publisher.