jctv (J):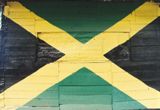 Architect

"The house could be seen from two or three streets away and was known all over St. James. It was like a huge and square sentry-box: tall, square, two-storeyed, with a pyramidal roof of corrugated iron. It had been built by a solicitor's clerk who built houses in his spare time. The solicitor's clerk had many contacts. He bought land which the City Council had announced was not for sale; he persuaded estate owners to split lots into half-lots; he bought lots of barely reclaimed swampland near Mucurapo and got permission to build on them." (V.S. Naipaul, 1969: 8)
Contact me at: jacob@voorthuis.net
copyright © jacob voorthuis 1994-2011
All written material on this page is copyrighted.
Please cite Jacob Voorthuis as the author and Voorthuis.net as the publisher.